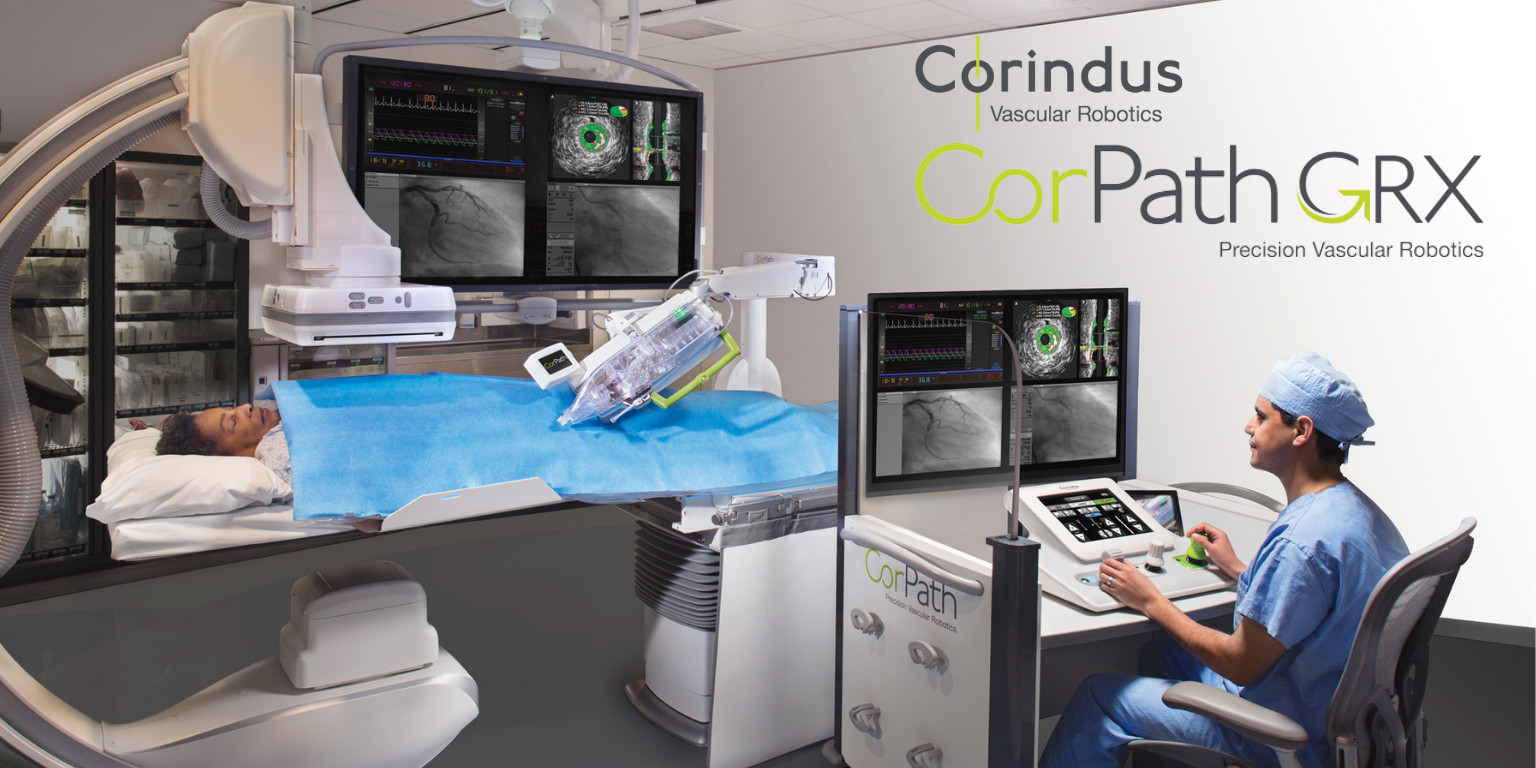 A surgeon in India has successfully performed the first remote heart surgery on a patient who was lying on an operating table 20 miles away as published in EClinicalMedicine, a spin-off of medical journal The Lancet.
During the procedure, the CorPath GRX robot—developed by a company called Corindus—inserted a small instrument called a stent in order to open blood vessels in the heart. The operation, called percutaneous coronary intervention, is often performed in patients who have a condition called atherosclerosis, where plaque builds up in the blood vessels, restricting blood flow.
The long-distance procedure was performed by Dr. Tejas Patel, Chairman and Chief Interventional Cardiologist of the Apex Heart Institute in Ahmedabad, Gujarat, India.
Previous procedures using the CorPath GRX robot have included a Robotic Control Workstation, which is typically situated a few feet from the operating table. The workstation includes multiple joysticks that the operating surgeon uses to control the robot, and it has screens that show what different components of the robot are doing and seeing.
The operation is an example of telemedicine, an emerging field that leverages advances in networking, robotics, mixed reality, and communications technologies to beam in medical experts to remote locations for everything from consultations to surgical procedures. Telemedicine, which could decentralize healthcare by distributing doctors into local communities virtually, could ease shortages of nurses and doctors and potentially cut healthcare costs.
The first transatlantic telesurgery was performed in September 2001 when Professor Jacques Marescaux and his team performed a minimally-invasive cholecystectomy on a 68-year-old female patient in Eastern France. That transatlantic performance was dubbed "Operation Lindbergh."