WOCEE/WOSAS 2017
WOCEE brings together the leaders and organizations in the consumer electronic industry to showcase a collection of beneficial consumer electronics ranging from latest phones, gadgets, and systems integration incorporating advanced technology method for a top-quality product. Another first from WSI, the World of Safety and Security Expo or simply WOSAS launched in 2017 as a response to the growing need to elevate and fortify the safety and security standards in the country. From products that ensure fire prevention, effective protection, efficient rescue strategies, and recovery to advanced technologies and innovations in the telecommunications and smart home industries, the first-ever WOSAS hosted over 70 exhibitors as it showcased close to 160 booths.
CEITEX MANILA 2018 is the pioneering ground place for showcase of innovations and breakthrough technologies in world of consumer electronics & information technology. Positioned with Manila as an anchor marketplace, it is the platform for the international business exchange between Asia and the rest of the world where business leaders and pioneering products meet.
WOCEE 2018
Showcasing the best cutting-edge consumer technology and digital electronics in the country
A topnotch exhibition hub that houses renowned and upcoming companies that specializes in products such as smartphones, gadgets, and computing systems that will elevate the quality of life and corporation operations in the country.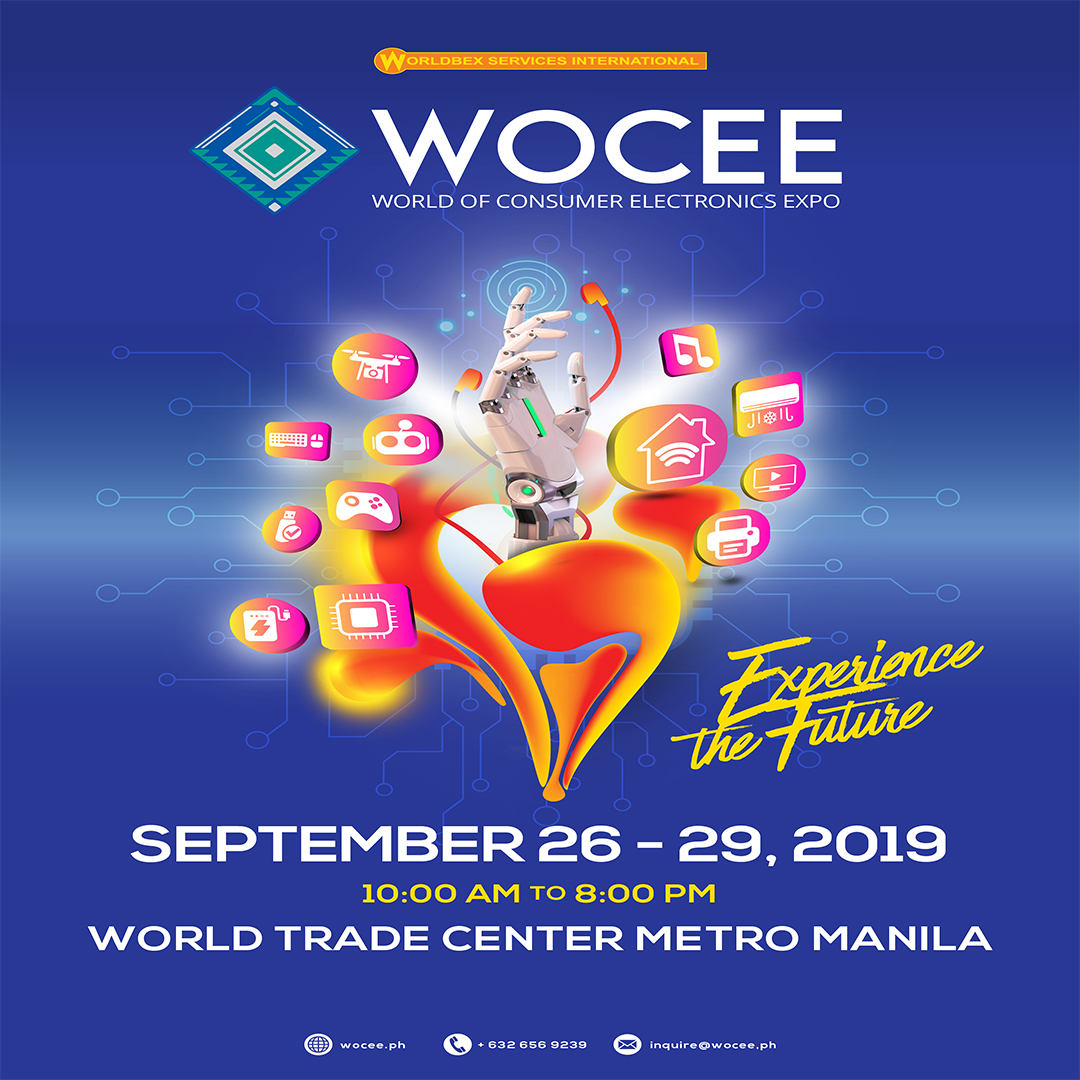 WOCEE 2019
WOCEE brings together all forms of innovations in consumer electronics, digital technology, system solutions, ICT, and wireless technology to inspire and kindle a community of innovators and catalyze the technological development of the country.