Didi Chuxing, China's biggest ride-hailing platform and AutoX, a Chinese autonomous driving start-up, are nearing the launch of self-driving pickup services in Shanghai, the two companies announced on the Shanghai Artificial Intelligence Conference.
The move comes a little over two years after Google's self-driving unit Waymo started its pilot program in Phoenix, Arizona, and is expected to mark the first time that robo-taxis are deployed in Chinese cities on a large scale.
According to Didi's Chief Technology Officer Bob Zhang Bo, an initial fleet of 30 Didi self-driving cars will operate within a designated area in Shanghai's industrial Jiading district "in a few months" to covers long-distance trips of 10 kilometers and will be offered free-of-charge with the main goal to collect customer feedback, who also heads Didi's new independent self-driving venture.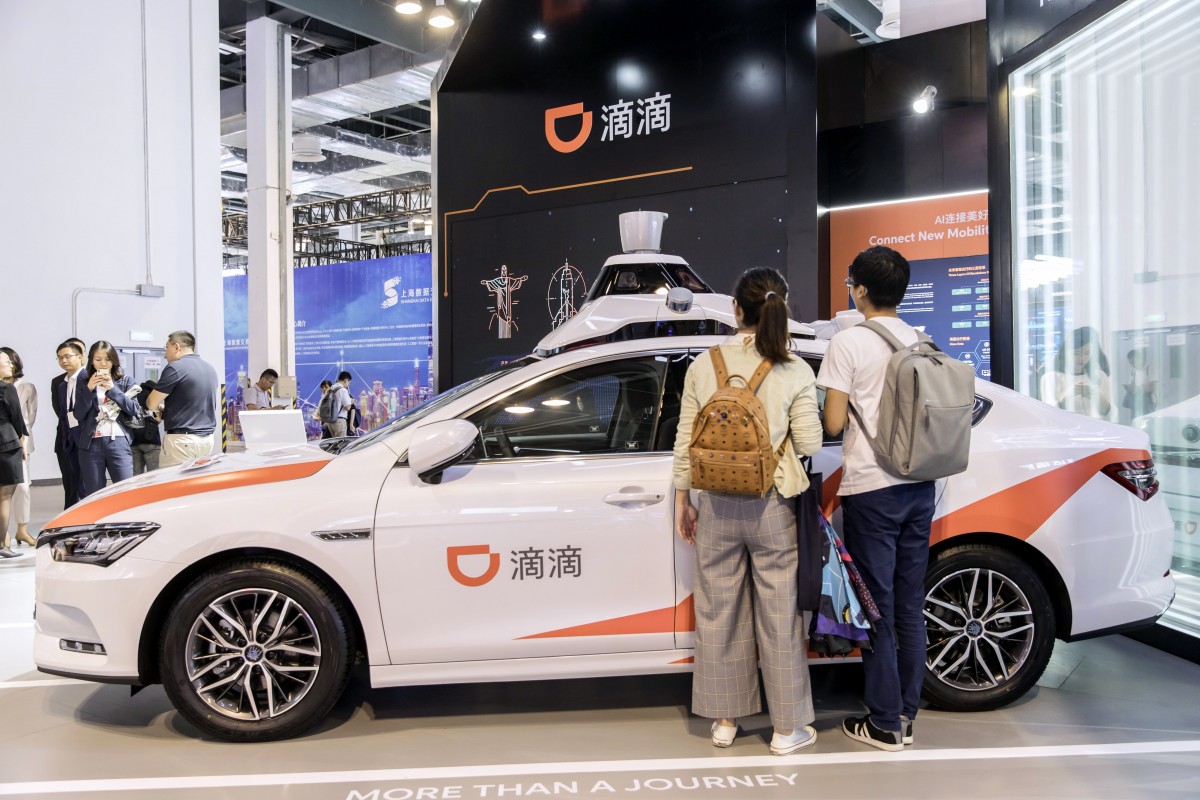 Attendees look at a DiDi Chuxing Inc. autonomous vehicle at the World Artificial Intelligence Conference (WAIC) in Shanghai, China.
Image from Bloomberg
Bo added that they  want to have robo-taxis in three major Chinese cities to collect more diverse data by 2020 and by 2021 to launch the service outside of China.
The autonomous driving sector has drawn billions of dollars of investment and is becoming one of the key sectors in artificial intelligence, an industry where both China and the US are seeking global supremacy.
AutoX, which counts SAIC Motor and Dongfeng Motor among its investors, signed a partnership with the Shanghai authorities at the closing ceremony of the World Artificial Intelligence Conference (WAIC) to build a robo-taxi pilot area in Jiading district. The company plans to deploy 100 robo-taxis in the pilot area by the end of the year and early 2020, according to AutoX founder and chief executive Xiao Jianxiong.
The Shanghai pilot comes two months after the Shenzhen-based company received approval from the California Public Utilities Commission to operate self-driving ride services to public passengers.
Both Didi and AutoX have been test-driving their autonomous vehicles in China and the US.