According to a report by Technode, Alipay is launching a new beauty filter feature for its facial recognition payment system "Smile to Pay," in an effort to boost usage among female users. The beauty filter will be automatically applied when users scan their faces to make purchases so that facial features displayed on the machines are slightly enhanced.
The Chinese mobile payment operator posted on its official Weibo account that many of its female users choose not to use "Smile to Pay" system because they think that they look too ugly on the screen.
On a running poll on Sina Tech's Weibo page, as of Wednesday morning more than 60% of respondents said that they appear less attractive on facial recognition payment machine screens while less than 10% of the people think they look the same as in photos. Around 27% of respondents said they cared more about the payment function than how they appear onscreen.
Alipay's new beauty cam feature quickly attracted hundreds of users to comment on Weibo, where many share the same fear of embarrassing themselves in public and becoming self-aware about their looks when their faces are on display.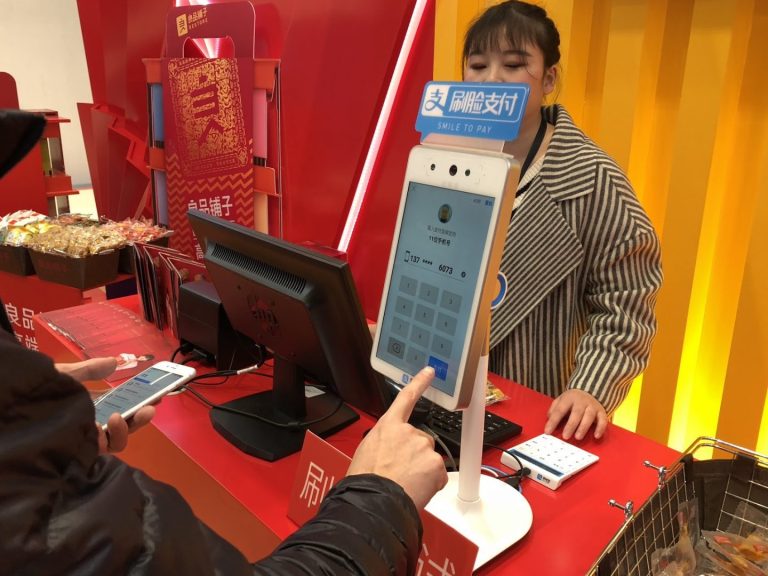 "The front-facing camera distorts your face. When you're paying at checkout with a line of people lined up behind you who can see your ugly face… I can't accept that," said Weibo user cited by Sina Tech. Another Weibo user complained that what's displayed on the screen is worse than her ID photos and that even her own mother wouldn't recognize her, according to the Sina Tech report.
Alipay rolled out the Dragonfly payment system late last year, which allows customers to make a payment by scanning their faces in front of a point-of-sale (POS) machines mainly at retail locations.
China has been quick to embrace facial recognition technology, which is being used for making payments at grocery stores, checking in at hotels, and even for verifying the identities of ride-hailing drivers.